My favorite artist: the immense
John Cameron Fogerty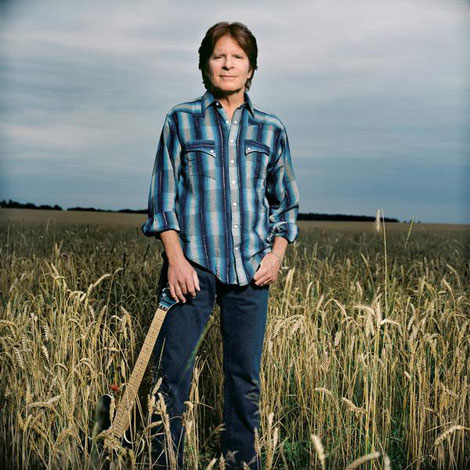 What you see represented in photo is the universal artist that I love more than every other thing: John Cameron Fogerty voice and soloist of the Creedences Clearwater Revival and still today on the world scene of the great rock later more than 40 years.

The motive for my intellectual love is due to the fact that my first group with which I have played (me, Enzo Giancaspro, Sivero Albino, Barone Rosario and Franco Amato) was a group of friends all to the first musical experience in 1968, and our repertoire was composed for 70/80% from the songs of John Fogerty.
Still today listening to those songs they return me in mind the emotions, the tastes the moments of exaltation and the happiness of the 18 years.
You will understand then because the hard voice, sharp of Fogerty of that times, makes me still feel the shivers in the back. Today to distance of years if its voice were possible you has mellowed, always with male and vigorous tones but you is done (if it were possible improved) more mellow. Certain her wife surely July and his very beautifuls sons them has contributed you give birth.
On July 28 will be to play to Platform of the Brenta (Padoa), its show will be unforgettable as all of its shows, not missed John Fogerty!
he waits for us. Now that the show of July 28 is departed I can confirm only the unforgettable show of which some photos and clip video I immediately furnish you.




Support him and buy his records and his cd of his concerts are fabulous: you absolutely can not lose them. The site is located at John's website: wwww.johnfogerty.com find music, videos and gadgets to buy!



Great John Fogerty and your brothers: Shane e Tyler!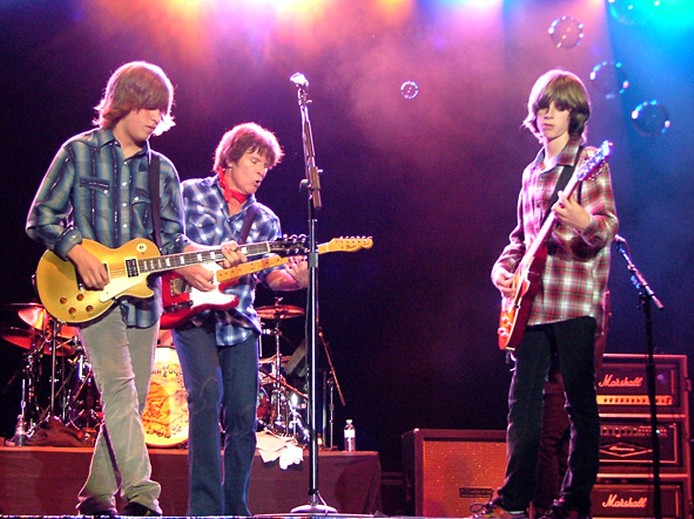 Two Fogerty geneartions!