i miei trascorsi...
my past ...
My dream even though I really felt comfortable workshops Passalacqua, was to become part of the Body of traffic police in Genoa. Th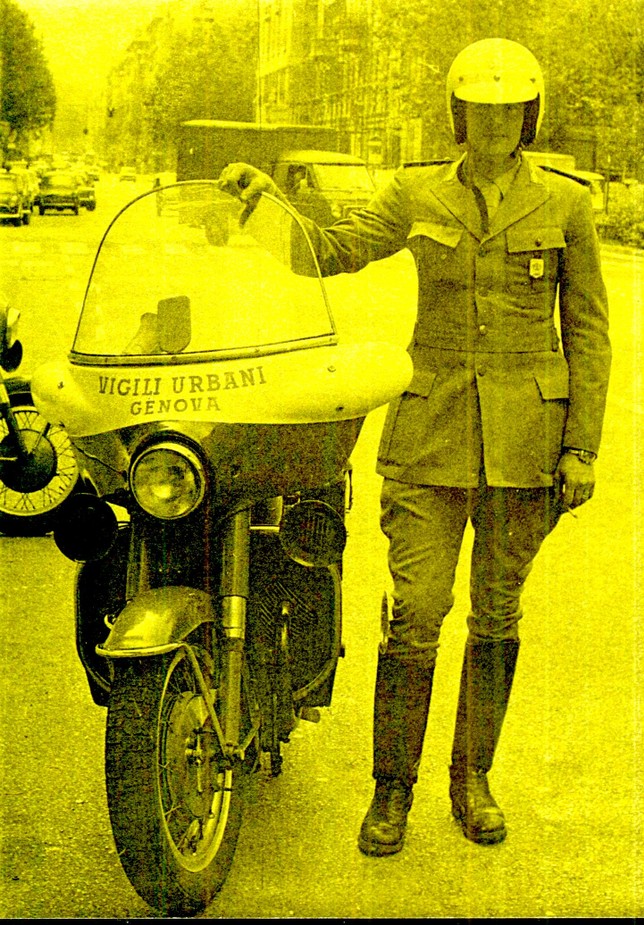 ose men in uniform who ran many dangers on the road, in traffic and in their daily fight against the criminals, thieves and troublemakers, it seemed appropriate to me to open my jovial nature but strong and determined. The principles of justice and fairness to the fact of wanting to put at the service of the city, probably without obtaining gratification from my countrymen for the transactions carried out, not even scared me a little. 'I felt that it was in my career. It took a bit of time, about six long years but finally my wish came true.

But not before that I had endured three years of night school. In fact, I had asked at the offices of mayor of the city information about the qualifications required, the employees there gave me some bad news, I had to be in possession of a high school diploma unified (the legislation was changed about) because my degree had value only in the private sector and working even if issued by an entity of the Italian state, and although the final exams were double those of the school and those of the school board come from the capital for official measurements).

In order to perform a public service, I was told you had to be in possession of a diploma from a public school entity (crazy stuff, treated as if I had not had the 5 elementary school or first grade!). Anyway I had to make a virtue of necessity and I joined immediately to the three-year period 67/68/69 at the middle school, "Pastorino" Cornigliano.

Three years were hard and long in which I lived, however, annuity, with the knowledge gained in the past three years at the school from Machinist Naval School which by its nature was much higher than that required me an absurd regulation. And in Italy there were a lot of crazy things! (and still are since then!)
The fact of working until 17.30 from 7 in the morning gave me no particular problems, the school that I attend began at 19.30 and ended at 23.30, I was 15 and I was in the prime of my youth, in addition to hormones bubbling c 'was also a tool that "feeling" inside of me in a bully: acoustic drums (for electronic ones it would take another 30 years).

Also for the fact that I was "living annuity" and for having attended a school of higher grade earlier, I could combine work, night school and music, marinandola a couple of times a week to attend the rehearsals. In the meantime, a friend of mine neighbor and other friends Sampierdarena, had founded a band called The Gem and we were preparing for a future debut trying again and again almost all the songs of John Fogerty at the time of the singer and lead guitarist wonderful group Creedence Clearwater Revival.

I started playing drums to overcome the "woods" pulling girls in the years pre '69, do not you "gave" no needless to pay for them! Today everything is different boh. However having time off on Sunday, and failing to dance on an ongoing basis, it was clear to do the other. The only thing that was left to do was to look at the groups that were playing. The battery was the instrument that I liked more than all the others and that I promised myself to learn fast. Armed with sticks, chair with wooden background (good timbre severe), turntables and song Equipe 84 "I think of you," I began to follow the time Beat. I do not say the protests of my mother and neighbors! The stubbornness that I put in the field, has rewarded me, and learned the basic three or four times, I launched into my first group Genovese: The Gem. The formations that followed after that there were no longer counted, for a few years I also played smooth (Gasp! was an insult to those who had been playing rock / blues) with master Gigliotti (those in the trade knows this good accordionist Genoese) so my experiences were completed, with a time of 3/4 and even some south American rhythm.
Then I met the sister of our sound engineer Gino Bona and wham! Falling in love, I fell in love immediately Bruna and I knew immediately that this beautiful and sweet girl would become my wife. I'm the kind of girl I was looking for and certainly not those that were buzzing around the music groups willing to contribute to our well-being.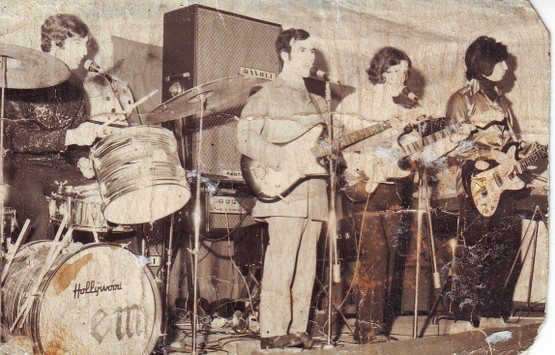 My debut began April 25, 1970, replacing a drummer friend of mine who had a motorcycle accident, I did not leave any more. From there began my second love the music and the drums, my love for country music RAC remained dormant even after the disappointing relative separation and dissolution of the group USA. Coincidentally with the advent of the Internet, in 1990, I happened to read a course John Fogerty leader of a rock band of the '60s (who passed away musically from the Italian scene since the 70's), which had begun to affect his musical pieces and he had decided to play all the instruments that they felt that the CD was called to be precise: The Blue Ridge rangers, whose first song the Blue Ridge Mountain Blue immediately brought me back to my original love. Exceptional! The classic feel of the old west, including banjo just wonderful! Since then I have not abandoned following him in all his concerts, with youtube and everything else in my power, hoping to one day be able to play a song I do not say to him, but at least shake his hand.

In 1973, Brown and I were married in Genoa and departed for a honeymoon in brands, then travel was not as easy as today, even the money were not motissimi and therefore tried to maintain contact with relatives living in the home region of My father Gino. So we visited Florence, stopping in Pontassieve for the first wedding night, nice place which I still remember with great taste the beef steak "Fiorentina" estimated weight of between 800 g and 1 kg. I needless to say, I ate even half of that of my wife, who was not able to finish it. We arrived the next day at Carpegna, the land of my father's relatives and from there we visited the fortress of San Leo and the nearby republic of San Marino. The year after my son Stephen was born in 1974 and in 1980 my daughter Sara, I'm glad and happy to have had the opportunity to put upward such a beautiful family, children with intelligent and educated. My son after his military service, he enlisted in the Carabinieri Corps in which militates today. My daughter was fine in school, did an internship in a company when he was still a student and has remained there ever since. I love my family, is the only thing that allows us to endure the ugliness of the world.

In 2009 my son and I grew up on bread Fogerty and we went at the disco Alcatraz to attend his first Italian
concert and a year later we have not missed me, my wife and a friend of mine in Piazzola sul Brenta (PD) for a concert at the villa Camerini ... FABULOUS!

07/04/2014 Today I'm champing at the bit because I look forward to next Wednesday, July 9 to attend his concert in that of Trieste.